Zebyl intelligent chatbots convert a dramatically higher percentage of website visitors into genuine leads.
A distressing fact since the birth of web marketing: many businesses see far fewer than 1% of website visitors convert into leads. Even when incorporating "best practices" in landing pages, the overwhelming majority of visitors stay anonymous.
Powered by artificial intelligence, Zebyl intelligent chatbots instantly enable actual conversations with customers and prospects – with no annoying forms to complete and without human intervention on your end. It's SMS marketing with the power to change everything.
Schedule a free phone consultation with a Zebylbot expert to discuss how intelligent chatbots can transform your business.
"By 2022, 72% of customer interactions will involve an emerging technology, such as machine learning applications, chatbots or mobile messaging."
– Gartner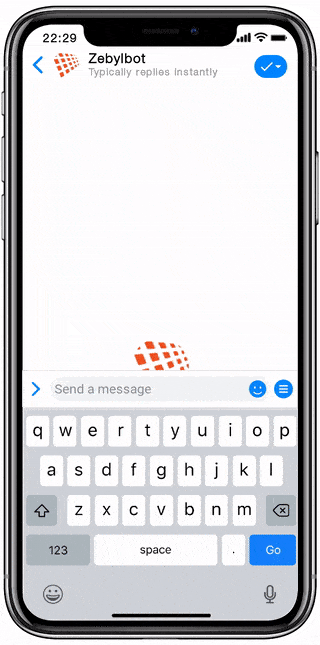 With Zebyl business texting solutions, you
easily, quickly, and inexpensively do all this:

Obtain More Leads
Use website tools based on AI and machine learning to convert more of your visitors from anonymous browsers into known leads

Generate More Reviews
Obtain more positive reviews by easily enabling satisfied customers to post online reviews, and align perception with reality

Engage More Economically
Connect with customers and prospects via mass text marketing campaigns on the mobile devices and social media channels they prefer

Sell at a Higher ROI
Expand your sales operation beyond traditional channels with SMS marketing to sell products and services – and even receive payment

Support Customers Better
Provide instantaneous customer support with 24/7 responsiveness using business texting and solve customer service issues without human intervention

Unify Your Communications
Manage your messaging – from landline phones on a cloud-based telephone system to Facebook Messenger – in one place
Nine out of ten consumers want to use text messaging
to communicate with brands.

Zebyl enables you to communicate effectively
with customers via their preferred channels.

Prefers messaging at least 3x more than
face-to-face
communication

Is more likely to opt-in
for notifications from a
messaging app than
any other app
Source: Twilio Global Mobile Messaging Consumer Report.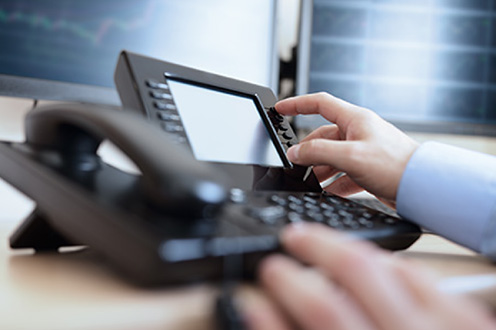 Let Zebyl lock in your landline phone number for two-way text messaging with customers and prospects for only $5 – before someone grabs your number.
Yes, that landline phone number of yours can now be used for texting. It's your opportunity to grow usage of it by enabling customers and prospects to communicate with you via the means they prefer. But if you don't secure your landline number for texting, a competitor can snatch it up and convert it into a texting vehicle of their own and cannibalize your customer base.
With the Zebyl SMS API, do amazing stuff with your website or CRM system. Let's explore the possibilities.
Discover how advanced Zebyl business texting solutions enable you to service your key audiences better, take your bottom line to a new high, and give your business a decisive competitive edge.
An Example of Zebyl's Transformational Value
"When patients receive the text reminder messages, they absolutely love it! Within seconds we start receiving responses back from patients to confirm their appointments, reschedules or sometimes they simply thank us. And we don't have to make a single phone call."
Eva,
Womens Global Health of Northern Virginia "We utilize Zebyl's managed VoIP, Text and e-fax service. The staff is both expertly knowledgeable and immediately responsive. They provide us top-notch platform network support and monitoring as well as reliable, timely assistance for day to day system management and updates. Zebyl is a provider any business can confidentially depend on!"
Christian Bouker,
Operations Manager at FMP Consulting "We heavily rely on Zebyl text messaging for business to reach our business partners all across Kenya. Zebyl Text messaging campaigns help us effortlessly orchestrate crop delivery schedule with personalized messages sent to each partner including the exact information they need. I cant imagine our scheduling process without Zebyl."
Micah,
Operations Manager at Kentegra Biotech "Zebyl text messaging has changed the way our patients communicate with us. We use intelligent responses that automatically provide information to text inquiries about our cosmetic services without any manual effort."
Adela,
Office Manager at Walker Plastic Surgery "I'm very happy both with the phone and the text service we receive from Zebyl. The quality of the service is great. I'd also like to acknowledge the quick customer service and availability of Zebyl team in providing advice about not only our phone and texting, but other related technical needs as well."
Sacha Shaygan, Esq.
Shaygan Legal, PC "We have been using Zebyl cloud phone services and business texting for the past couple of years. We have multiple locations in Virginia and California and Zebyl cloud phone system has made our communications a lot more efficient with our personnel and also with our customers. The texting for business feature has tremendously helped us with our customer service and ticketing system and we are planning to use Zabyl Chatbots to automate our support process further. We highly recommend Zebyl services to any business."
– Reza,
President at Coltec Payment Services "One the features I love the most is the Zebyl text reminder. Its fully integrated to our EMR system and I don't have to press a single button. It automatically texts the patients appointment reminders from our office phone line."
– Klaudia,
Office Manager at Women's Global Health of Northern Virginia "Before Zebyl, our mornings were deluged by checking voicemails and calling patients back. Sometimes whole mornings were being wasted trying to reach people and that was very unfortunate. But now with Zebyl, most of our patients just text us with any questions they need to ask and it takes very little time for us to respond."
– Klaudia,
Office Manager at Women's Global Health of Northern Virginia